Discover our selection of foldable deckchairs typical of Basque linen, perfect for decorating your exterior and enjoying a pleasant sunbath.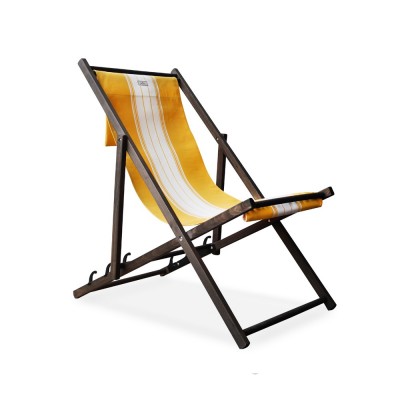 Regular price
€95.83
-50%
Price
€47.92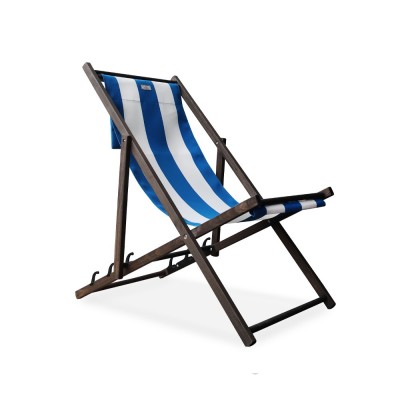 Regular price
€95.83
-50%
Price
€47.92
The typical folding deckchair of Basque linen
The folding deckchair is a typical beach accessory of Basque linen since it is made of cotton and designed to be resistant. It complies with the codes of Basque weaving and the fabric is very thick to be able to support a considerable weight. The fabric is designed with a large number of threads to be thick and have a high weight. Then the threads are actually two threads twisted together and then woven together.
The striped or patterned deckchair
The deckchair can be designed and manufactured with typical stripes or with printed or woven jacquard patterns. Its look can be in neutral and sober colours to blend in with your decor, near the pool. However, brighter colours can also bring an exterior to life and make it more playful.
The wooden deckchair, a classic for maximum comfort
Our Chilean women are made of raw wood structure to be very solid and last over time. Your back is comfortably held by the cotton canvas which is supported by the wood. The position is very comfortable because your neck is not suspended but on the contrary it finds its support on the top of the Chilean. All that remains is to choose a good book and enjoy your precious moments of idleness.