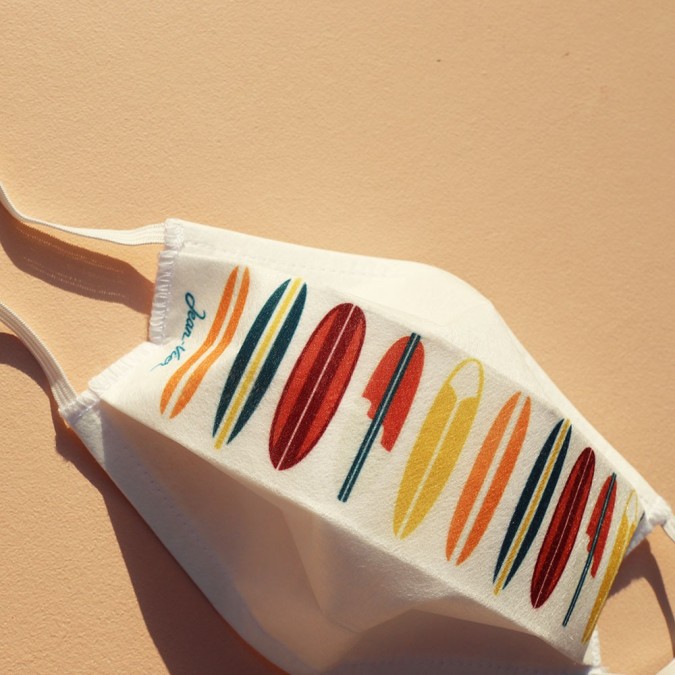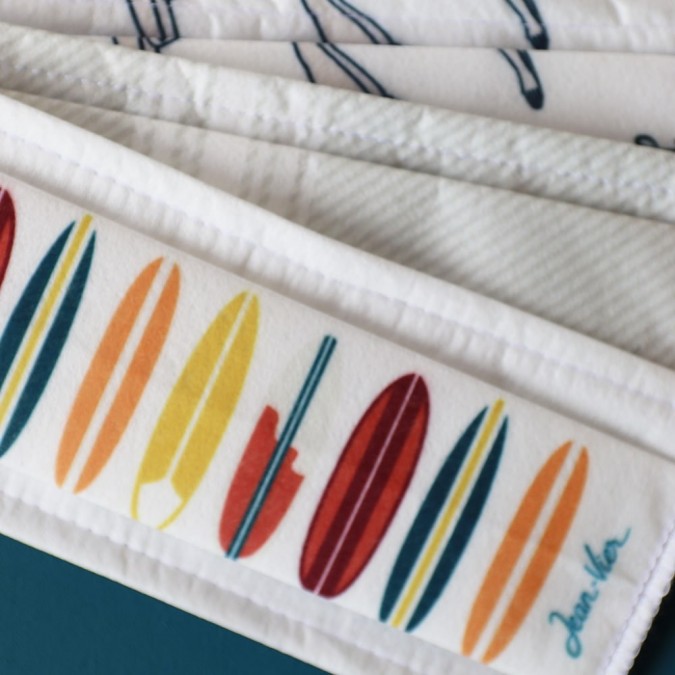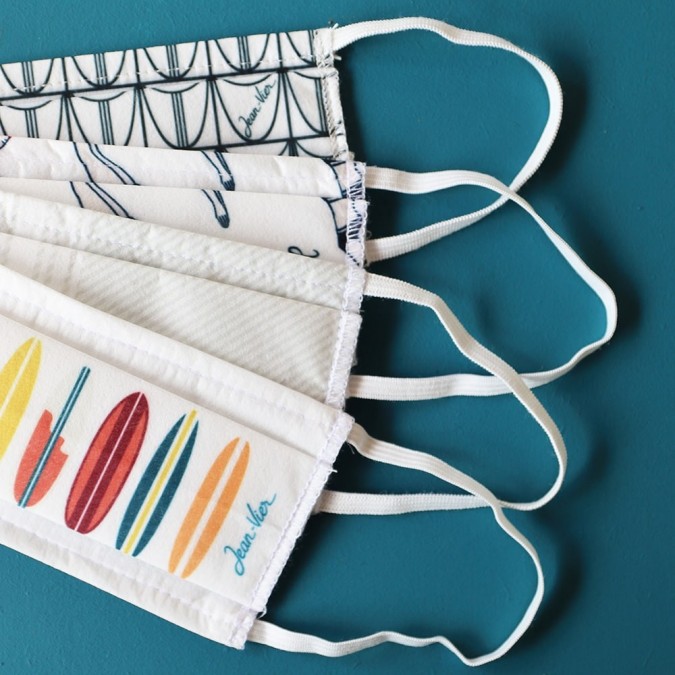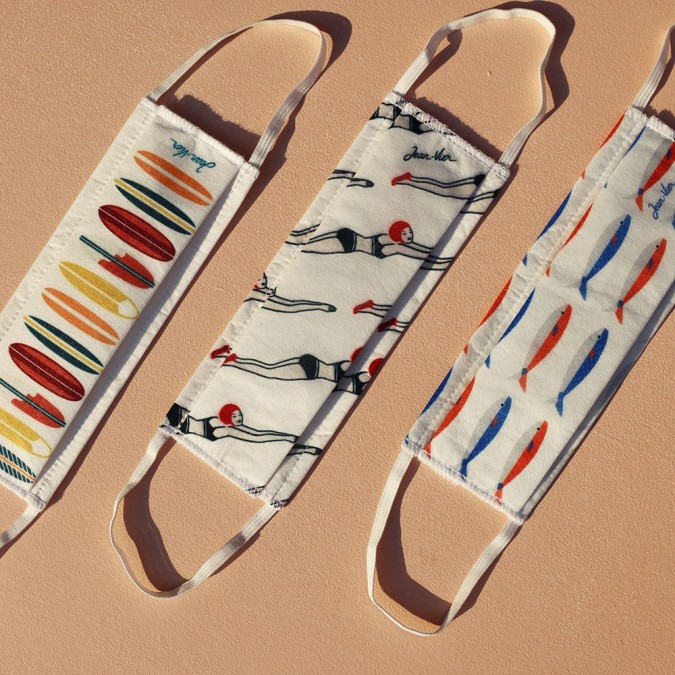  
Mask Covid-19 Multicolor
One mask Filtering Fabric Maska Terracotta
A mask with protective and light Surf patterns
The Maison Jean-Vier manufactures protective masks in non-woven fabric that can be washed 10 times. They are effective against Covid19 while being pleasant to wear. This mask is printed in sublimation from the designs of our Surf Terracotta fabric.
| Delivery location | Carrier | Delivery fees |
| --- | --- | --- |
| Maison Jean-Vier store | - | Free |
| Relais colis France | Colissimo | 6,10 € |
| Standard home delivery, France | Colissimo | 7,90 € |
| Express home delivery, France | Chronopost | 14 € |
| Home delivery, European Union | DHL | 15,10 € |
| Home delivery, outside European Union | DHL | 30 € |
Pour des raisons sanitaires évidentes, les conditions générales de vente habituelles ne s'appliquent pas sur les masques de protection. Les masques ne sont ni repris, ni échangés. Merci de votre compréhension.
Máscara de tela lavable con patrones de surf.
Nuestras máscaras de tela con gráficos de tablas de surf están impresas por sublimación y son lavables 10 veces. Se hacen en Francia, en nuestros talleres del País Vasco. Han sido probados para ser muy filtrantes y para protegerte adecuadamente.
Materiales: el exterior está hecho de poliéster y aglutinante acrílico y el interior de poliéster y poliamida (microsplit).
El peso de cada máscara de ondas es de sólo 8 gramos, por lo que son muy fáciles de usar.
Esta máscara ha sido sometida a numerosas pruebas para ser lo más protectora posible. No tiene ninguna costura sagital vertical en la boca y la nariz para evitar cualquier infiltración. Al contrario, se trata de cubrir esta parte de la cara tanto como sea posible, por lo que esta máscara es muy protectora en tres pliegues.
Consejos sobre el uso de máscaras contra el Covid10
Tu máscara debe ser lavada antes de usarla por primera vez.
Estos son los pasos a seguir para colocar correctamente la máscara:
1. Antes de ponerse una máscara en la cara, lávese las manos.
2. Aplique la máscara facial de tela de manera que cubra la boca y la nariz, y asegúrese de que se ajuste bien a la cara, la nariz y las mejillas. Revise si hay aire en los ojos cuando exhale fuertemente.
3. No toque la máscara de tela cuando la lleve puesta e intente no moverla. La parte delantera de la máscara no debe ser tocada en absoluto.
Recordatorio importante: Una máscara puede usarse hasta cuatro horas.
Guarda las máscaras lejos de la luz en un lugar seco y limpio.
Condiciones de mantenimiento de las máscaras Covid19 :
Estas máscaras protectoras son reutilizables y lavables diez veces. Recomendamos lavar las máscaras antes de usarlas por primera vez. Lavado a máquina a 60° con un producto adaptado al tejido y cuyo ciclo durará un mínimo de 30 minutos. Secado mecánico o convencional, seguido de planchado al vapor a una temperatura de 120 a 130 grados. Después de su uso, la máscara debe ser aislada para ser desechada o lavada. 
- Lavage <60 degres
- Nettoyage a sec interdit
- Repassage 1 point
- Blanchiment interdit
- Seche linge 1 point
Caractéristiques
Reference :

6M251321/1

Collection :

Filtering Fabric Maska

Color :

Terracotta

Main color :

Multicolor

Fiber type :

Non Tissé

Shape :

One mask

Taille :

20x8