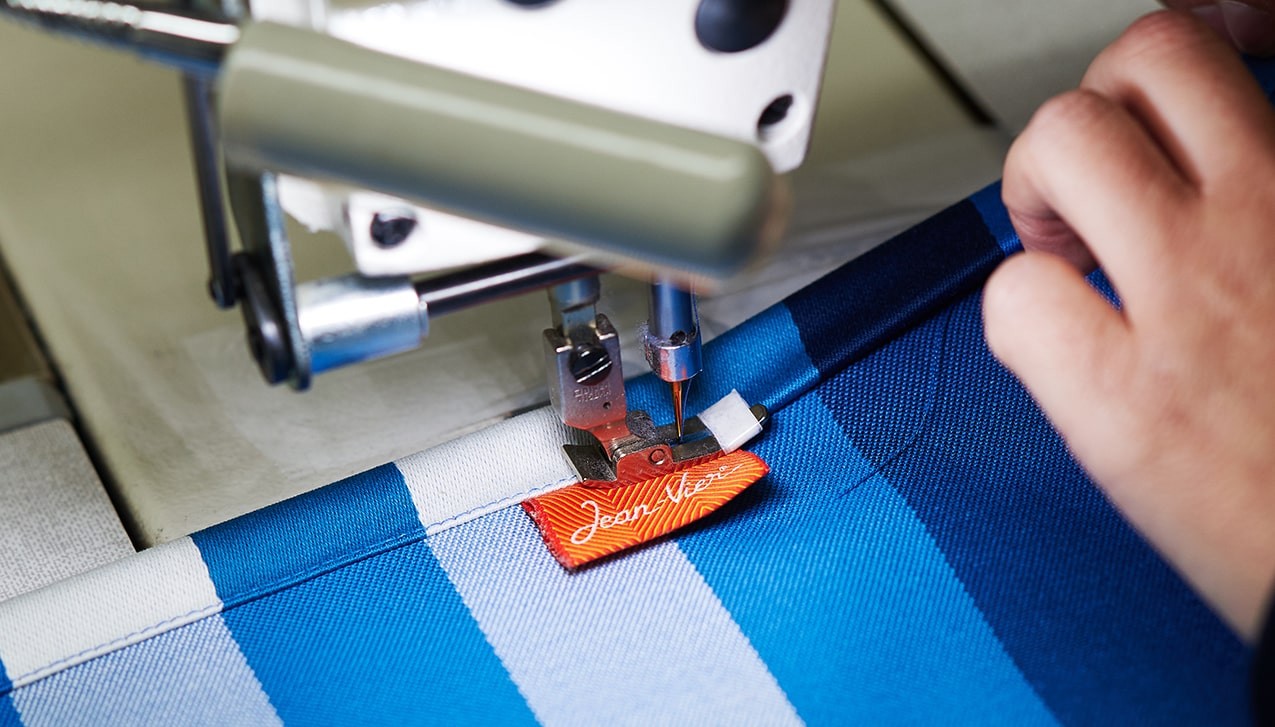 Jean-Vier X You Customisation
Create an interior in your image by customising our products online. With different shapes, colours and materials available, you can choose from our selection of personalisable products then make them your own!
Discover
40 years of history
La Maison Jean-Vier :
Home linen with basque caracter
Discover the quality of Maison Jean-Vier's linen. A selection of quality table linen, decorative linen, accessories and furniture. Enter the Basque world of our House, inspired by the environment, culture and art that surrounds us.
Established in the heart of the Basque Country, the Jean-Vier House renews with the artisanal manufacture of fabrics, in linen or cotton. Traditional Basque linen is thus revisited to give birth to sophisticated creations that are imbued with decorative trends. 
Our household linen and furniture are designed and produced in the Basque Country. In order to offer the best quality and long-lasting treatments, we manufacture in our Portuguese workshops which have preserved the know-how of yesteryear. 
The quality of our home textiles and the finishing of our furniture are our priorities. Our creative team is in constant contact with our workshops to combine inspiration, originality and durability at the heart of our fabrics.
Discover our top-of-the-range table linen with our collection of tablecloths and napkins made from the best fabrics to sublimate and give elegance to your interior decoration. The Art of the table embellishes the daily life of decoration lovers. 
You will also find all our decorative linen with a Basque character: dress up your interior with our elegant and authentic curtains, designed with respect for the know-how of yesteryear to preserve quality over time.
Discover