There is a fascinating history behind Basque linen, part of the Basque Country's cultural heritage. Originally, Basque fabrics bore seven stripes representing the seven Basque provinces (both Spanish and French). They were designed to protect livestock's backs. Its history is therefore rooted in the rural Basque Country.
Basque linen then moved away from its original agricultural purpose and started being used in the home, responding to a need for quality, long-lasting, authentic home linen. Maison Jean-Vier's production process respects these origins, and all our products possess this robust quality. 
Our bayadere fabrics dress a host of decorative objects and pieces of furniture. Our creativity unites with a taste for quality in all our Basque linen collections.

Our team works closely with a Parisian design agency so that we can offer products that are on trend, stand out from the crowd and create a unique brand image. The customer is at the heart of all we do, and we want to offer them high-quality, long-lasting products that meet their needs. That is why our home linen is laundered and treated to be water resistant. This finishing process requires extremely high standards, which is why our products go through rigorous quality assurance procedures.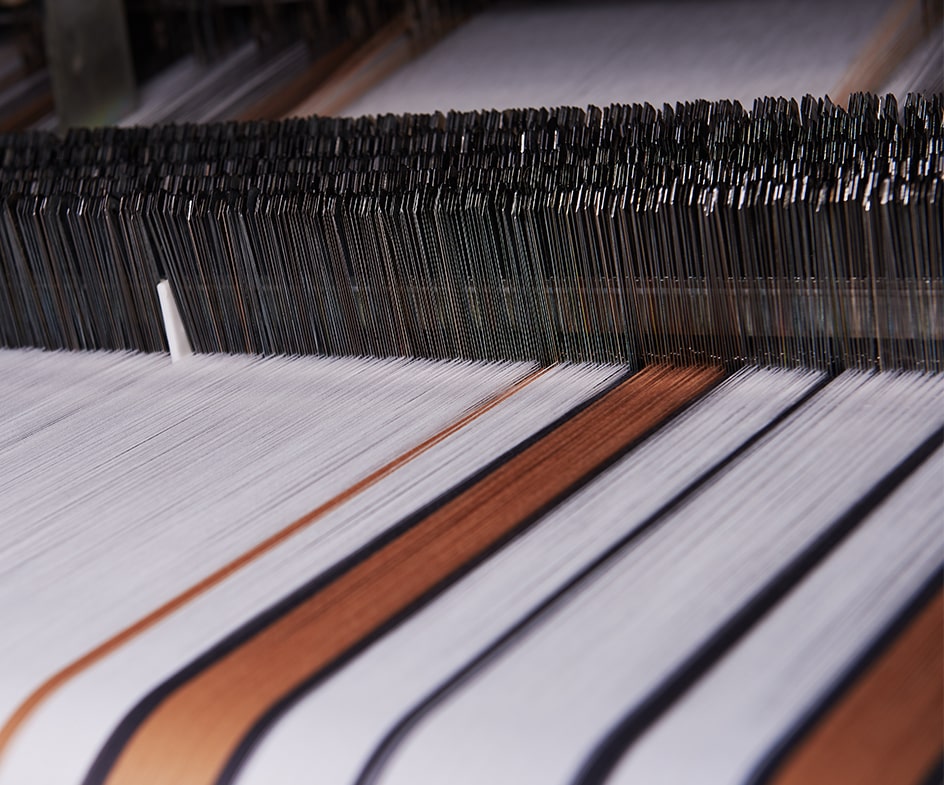 Quality at the heart of all we do
All our products undergo various quality tests to make sure they are up to standard.
During production in Portugal, our supplier carries out three different tests: on the weaving loom, after weaving with an industrial light, then when cutting the fabric.
Finally, our products arrive at our headquarters and go through a final quality check, supervised by the head of our industrial division.
The materials we use
Our home linen is made from high-quality fabrics, woven from the finest threads.
These threads are hand selected in our workshops and are as close to perfect as possible.
Most of them are braided together to make them even stronger. We use both cotton and linen threads to make 100% cotton, 100% linen or 50:50 cotton-linen mix fabrics. All our fabrics are made with 100% natural materials.