Maison Jean-Vier: a subtle world of creativity.
Maison Jean-Vier is intertwined with its region and its country. Founded in 1981, it is based in Saint-Pée-Sur-Nivelle, in a rural setting with little industry. To remedy this, the company makes its products in Portugal: a country with a long tradition of textile manufacturing. But Maison Jean-Vier's inspiration comes from the Basque Country and takes shape thanks to the strength and ideas of a dedicated, tight-knit team.
Quality and authenticity are everyday realities that guide the Maison Jean-Vier team in all our work. Our values are rooted in Basque identity, which is subtly adapted to create a different, respectful, assertive world of creations.

Maison Jean-Vier offers a premium range of home linen and furniture. Our products are all steeped in a quest for colours and motifs that require exceptional savoir-faire. Our work consists of creating colour harmonies and unique striped patterns.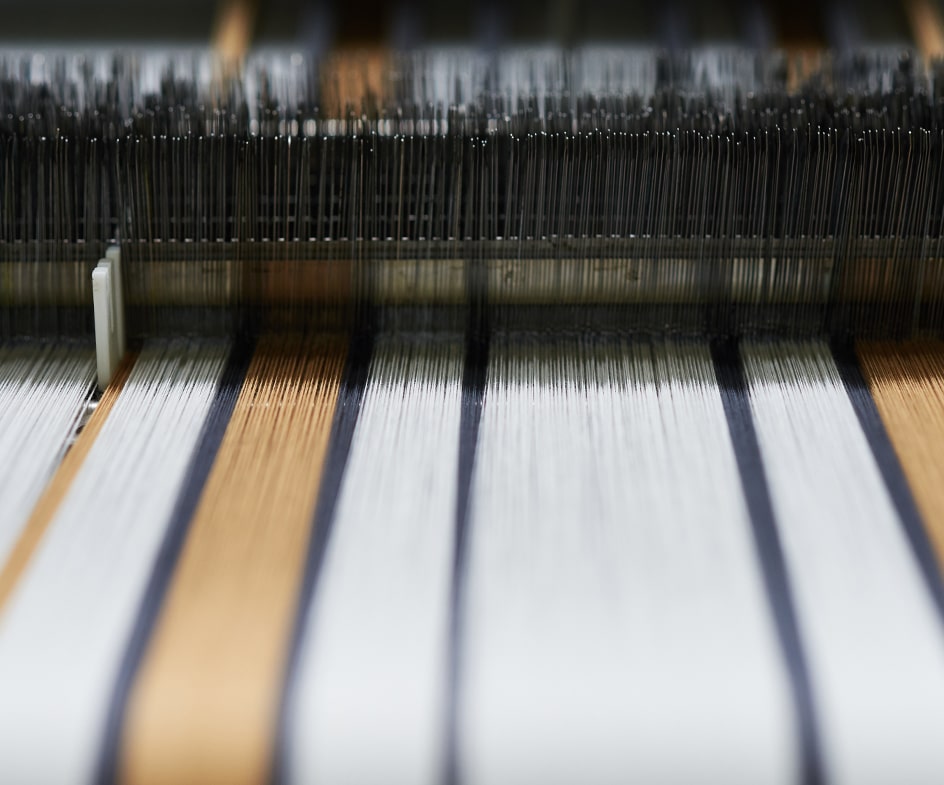 Our savoir-faire
We take inspiration from the Basque Country and our designs – some more figurative, some less so – come to life in a rich, eclectic setting. Our ideas emerge from what we see and feel day to day. They illustrate our story poetically and subtly. To make our chosen motifs and colours a reality, we use complex fabrics like jacquard, so that we can create fine, detailed shapes and designs.
Maison Jean-Vier makes home textiles for every room in the house, as well as sleek furniture upholstered with the fabrics we create or with other quality fabrics we keep in our textile library. Finally, the treatments we use to guarantee our linen and furniture will last also require a high degree of expertise, which explains our production and manufacturing decisions.
Quality manufacturing
We decided to make all our products in Portugal: a European country known for its textile tradition. We offer long-lasting linen, thanks to anti-stain and water repellent treatments. But these treatments are hard to find in France at the moment. Given the scarcity of weaving looms in our region, we made the choice to produce our fabrics in a workshop equipped with the latest technology.
Our commitments
Our environmental commitments
The decision to make our products in Portugal clearly reduces our carbon footprint, as our products have less distance to travel. Furthermore, all our products are certified Oeko-Tex and guaranteed free of harmful substances for health and the environment.
A human venture
Through our daily exchanges, we can offer quality products steeped in Basque inspiration to our customers. Maison Jean-Vier is the business with the most employees in the Basque linen industry in France. Our tight-knit team possesses a wealth of varied skills and expertise. We aim to create stable, long-term jobs to continue to grow our business.