Discover our Ametsa top sheets designed in 100% cotton sateen, very elegant with a coloured embroidery in dots which adds relief to your set. The Ametsa top sheets are of a high quality worthy of the bed linen of a beautiful hotel room for pleasant and restful nights.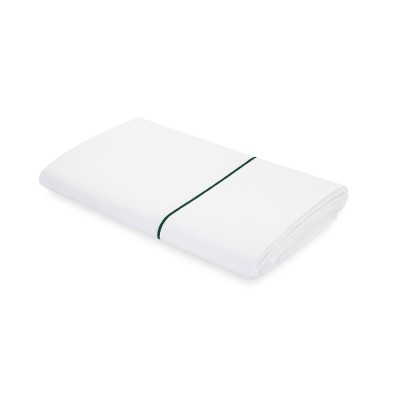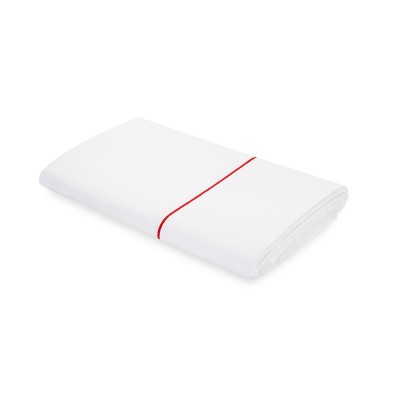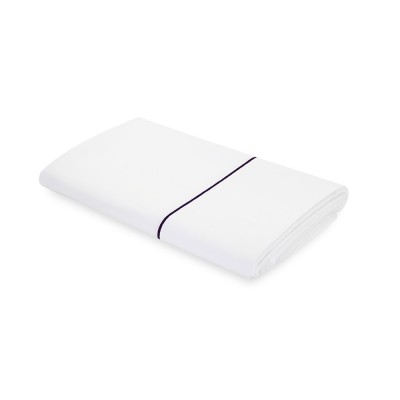 A top sheet embroidered in bourdon stitch
Discover our top sheet embroidered with coloured cotton threads. Three primary colours are available for sale to suit your room: Ink Blue, Basque Red and Brass Yellow. This colourful embroidery contrasts with the intense white of the sheet to highlight it when folded over the duvet cover. This embroidery is done in bourdon stitches to create an elegant relief.
A top sheet in quality cotton sateen
This top sheet is made with exceptional craftsmanship. Our expertise has been put to work many times for hotel clients. Our company creates quality sheets worthy of luxurious rooms and suites. Our Ametsa bed linen is made with love to offer a pleasant and soft night. 
This sheet is also very easy to care for as it is machine washable at 60° and can be tumble dried.