Nappe de table en coton et lin
Discover our selection of linen and cotton tablecloths, easy to care for, very pretty and durable to set your tables with elegance.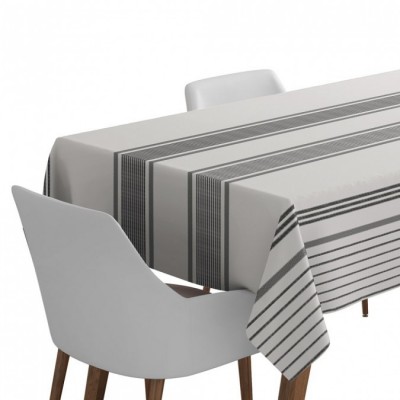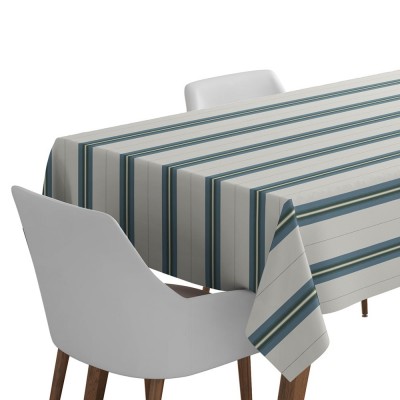 Discover our tablecloths made from cotton and linen yarns: a mix of natural materials that are kind to nature and the body.
Tablecloths made of cotton and linen
This material made from linen and cotton is called "métis". It is a technical term that belongs to the world of textiles. It is used when there are as many linen threads as there are cotton threads in a fabric. This mixture of yarns results in a softer and more delicate feel. It is at the origin of Basque linen as it has been widely used for centuries. Its suppleness combined with the strength of its natural yarns make it an elegant and practical fabric for everyday use.
Linen and cotton tablecloths are resistant
Linen and cotton tablecloths are very durable because they stand up to time and wear. The threads used to make our tablecloths are sorted. The strongest yarns are chosen to make a fabric that will last for many years.
Contemporary linen and cotton tablecloths
Linen and cotton tablecloths such as the Bilbatu Luma tablecloth are very modern because they feature intricate patterns on a softer fabric than cotton. The result is amazing and above all very pleasant to the touch. The tablecloth stands up very easily on a table and its finish is subtle. A real textile treasure that we like to keep close to us in our linen cupboard.
Maintenance of linen and cotton tablecloths
Linen and cotton tablecloths are easy to wash in the washing machine at a maximum of 40 degrees so as not to damage the colours. Dry cleaning is not allowed and ironing should be done in three points. Tumble drying is really not recommended as it wears out the textile fibre. Linen and cotton tablecloths are often treated to prevent shrinkage in the wash, so please refer to the product characteristics listed in the product sheet of the tablecloth concerned.